Classic car tours of Europe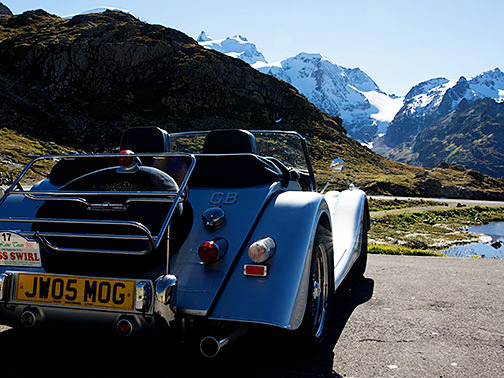 Take your classic car on a grand tour, under the care of experienced Tour Director, Ian Glass.
All Country Lane Tours are designed to be a relaxing holiday with a vintage or classic car. Daily mileages are frequently low with numerous halts of at least two nights.
Complete our enquiry form or phone Tour Director Ian Glass on 01824 790280 if you'd like to find out more.
2024 tours

Please click here to see our latest tour update!


Christmas Party Time! (December 1st - 4th), 15th Credit Crunch Special, Stratford on Avon (April 7th-10th 2024) & 3rd Bridgnorth (May 8th - 12th). 6th Eire Odyssey (June 28th - July 13th) & Chateau Tour (September 8th - 14th).

Unknown Italy TV presentation
2022 / 2023 past tours
2022 was an interesting catch-up year as nothing much occurred in 2021. Certainly it illustrated people were fed up and eager to get out in their cars. The synopsis gives you an idea.
13th Credit Crunch Special (April 24th-27th) Durham 63 cars took part.
7th Viking Tour (May 18th - June 1st). 20 cars took part.
Chateaux, Champagne & Circuits (July 17th – 29th). This tour, the final Continental event after twenty years, was a great success, although the weather was inordinately hot on a couple of days, 15 cars took part.
South Coast & Isle of Wight (September 16th – 23rd). Starting in Portsmouth with a visit to Portsmouth Historic Dockyard, crossing to the Isle of Wight for two nights before returning to the mainland for four nights at the luxury Master Builders Hotel in Bucklers Hard on the Montagu estate this proved another success and all 26 spaces available (number of rooms at Master Builders Hotel) were filled. Event will run again next year.
Christmas Party (December 2nd – 5th). After the great success of last year with 25 cars taking part, with superb food, and amazing surrounding scenery such as the Elan Valley dams, it is again at the Metropole Hotel in the picturesque Victorian spa town of Llandrindod Wells. Obviously you're not expected to attend in a classic if the weather is bad, but it's a chance to meet up with friends and just enjoy the surroundings. Limited availability so early booking advisable.
There was a tremendous response to events in 2023, Tours now open for 2024 booking!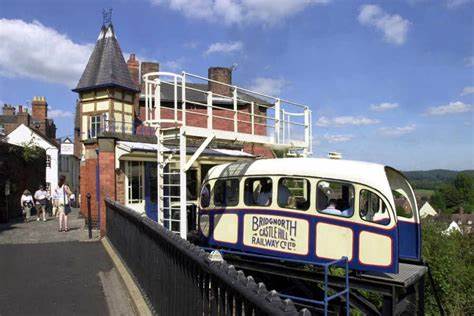 This four night tour is based at the Old Vicarage Country House Hotel and takes in a tour of the world renowned restoration business of CMC (Jaguar specialists), the amazing cliff railway, a run from Bridgnorth to Kidderminster on the Severn Valley steam railway, the Kiddrminster carpet museum, historic Harvington Hall, Daniel's Mill, and much more. Entries limited to just fourteen cars as that's the total number of rooms at the hotel. The event was fully booked in a week by regular clients and is now running a second time July 19th - 24th. 4 rooms already gone
FULL INFORMATION ON ALL EVENTS AVAILABLE ON REQUEST - SIMPLY EMAIL POSTAL ADDRESS TO countrylanetours@gmail.com OR CALL IAN ON 01824 790280
There are a couple of three / four day breaks in the planning stages for 2023 and in 2024 there will be another Southern Ireland tour. Also in 2024, as a result of lobbying from people who stayed last year, there will possibly be a five night stay at Chateau La Chatreuse Du Val Saint Esprit, Gosnay. The chateau, used many times by Country Lane Tours, needs no introduction to regular clients!