Classic car tours of Switzerland, Eire and Wales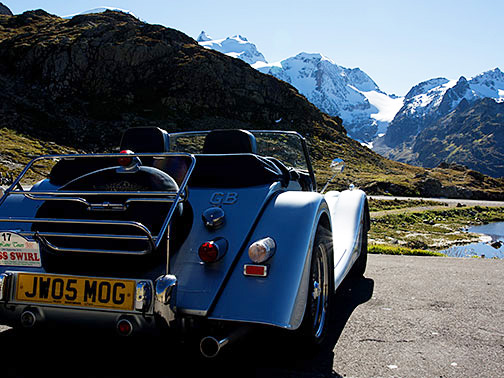 Take your classic car on a grand tour, under the care of experienced Tour Director, Ian Glass.
All Country Lane Tours are designed to be a relaxing holiday with a vintage or classic car. Daily mileages are frequently low with numerous halts of at least two nights.
View our itinerary for 2015 here
Complete our enquiry form or phone Tour Director Ian Glass on 01824 790280 if you'd like to find out more.

News and Articles
Country Lane Tours is arranging Targa Sicilia, a fabulous tour of this breathtakingly beautiful island and, in conjunction with Automobile Club Palermo, participating in the celebrations of the 110th … Read More
Upcoming Tours
September 15th - 26th, 2015 The first Swiss Swirl in September 2013 was voted a great success by participants so the 2015 event follows the same pattern with very minor modifications, the most major of which … Read More
16th August 2015 until 22nd August 2015 The 4th Dragon Trail follows an entirely different route to the previous three but as usual features mostly quiet rural roads and, of course, stunning scenery. This … Read More
20th July to 30th July 2015 This glorious ten day tour combines driving around some of the most scenic and picturesque parts of Southern Ireland along with visits to numerous attractions on route. All … Read More